Unweit von Davao erhebt sich der Mount Apo, der"Großvater aller philippinischen Berge". Mit 2.954 Metern ist der ruhende Vulkan die höchste Erhebung des Landes. Seine Besteigung ist ein Muß für jeden geübten Bergsteiger. Von Davao City aus führen gut gekennzeichnete Routen zu seinem Gipfel - vorbei an atemberaubenden Naturschönheiten.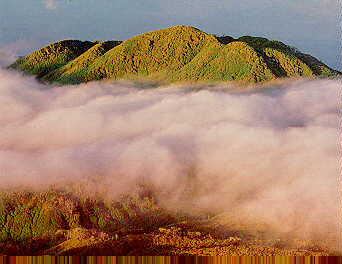 Mount Apo (2,954 m), taken from the west near Kidapawan, November 1996. Mount Apo is the highest peak in the Philippine Islands and the centerpiece of one of it's largest national parks. Easily accessible, Mount Apo is a popular trek destination and can be climbed in 2-3 days. For more information visit the Bundok (Mountain) Philippines website.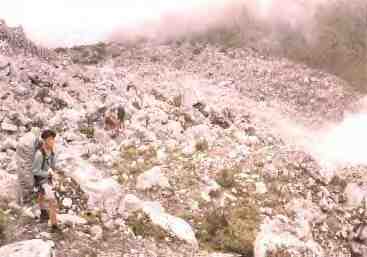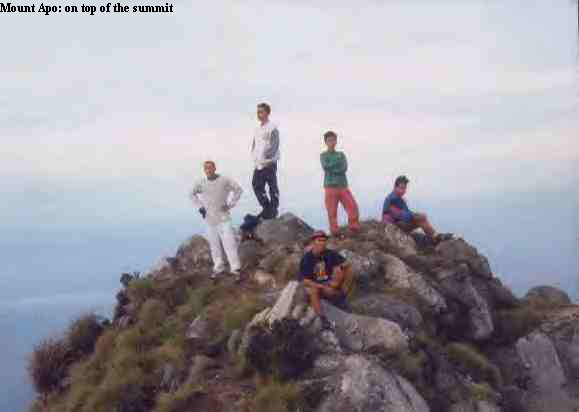 The ultimate challenge to the mountaineer however is Mount Apo, the Philippines' highest peak at 2,953 meters above sea level. Situated in the primeval Davao region in Mindanao, the father of all Philippine mountains is home to the endangered monkey-eating eagle (Philippine eagle) and the breeding ground to the exotic waling-waling, one of the rarest and most beautiful orchids in the world. Mount Apo is listed in the directory of international mountaineering expeditions.

Links and Source Information: Mount Apo: trough my eyes. by Robert Gardner . A few years ago I climbed Mt. Apo, the Philippines' highest mountain, and some of the photos from that trip are on this site in the Climbing Mt. Apo slide show. Recently, I came across a videotape that I had taken during the trip and upon viewing it I noticed some interesting images. Even with a camcorder I have a tendency to take "photos". Selected Mount Apo Waypoints along the Northwestern Route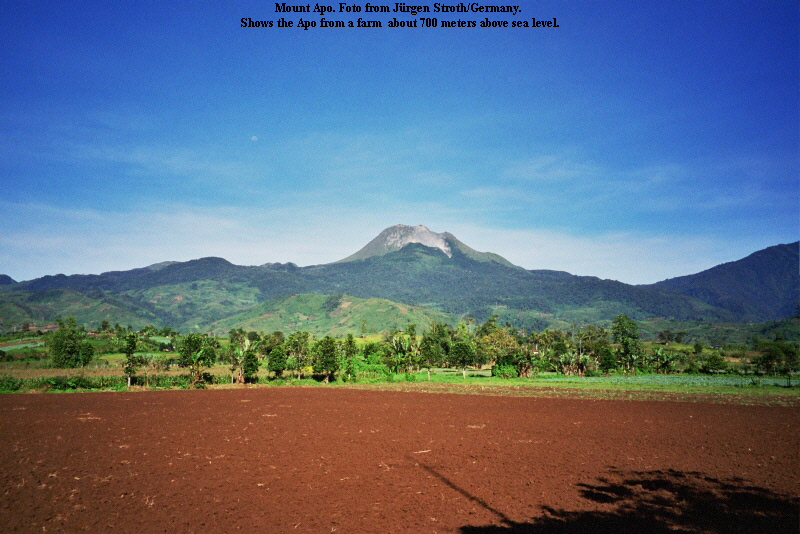 NorthWest Route to Mount Apo
Visayan Sea, Cebu, Philippines,